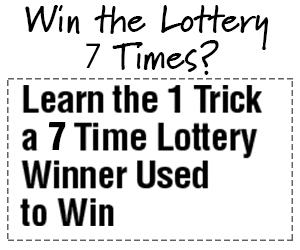 Here are the AP's latest coverage plans, top stories and promotable content. All Times EST. For up-to-the minute information on AP's coverage, visit Coverage Plan at https://newsroom ap.org.
Adds: YE-TRUMP LEGACY-JUDICIARY; VIRUS OUTBREAK-SOUTH KOREA; SUDAN-FILM; FBN—VIKINGS-SAINTS
NASHVILLE EXPLOSION — A recreational vehicle parked in the deserted streets of downtown Nashville exploded early Christmas morning, causing widespread communications outages that took down police emergency systems and grounded flights at the city's airport. Police believe the blast was intentional but don't yet know a motive or target. By Kimberlee Kruesi, Michael Balsamo and Eric Tucker. SENT: 770 words, photos
YE-TRUMP LEGACY-JUDICIARY — On this, even President Donald Trump's most fevered critics agree: he has left a deep imprint on the federal courts that will outlast his one term in office for decades to come. By Mark Sherman, Kevin Freking and Matthew Daly. SENT: 1,740 words, photos.
VIRUS OUTBREAK-CHRISTMAS DAY — Families that usually reunite on Christmas over a hearty, lingering meal stayed home Friday, services were held online, and gift exchanges were low-key in one of the most unusual holiday seasons in decades. The coronavirus left almost no one unaffected. By Elliot Spagat and Frances D'Emilio. SENT: 1,180 words, photos.
TRUMP-CHRISTMAS — President Donald Trump spent his Christmas golfing in Florida as a government shutdown looms and COVID relief hangs in the balance. Trump, at his Mar-a-Lago club in Palm Beach for the holidays, had no events on his public schedule after throwing the future of a massive COVID relief and government funding bill into question. SENT: 1,000 words, photos.
VATICAN POPE-CHRISTMAS — Pope Francis made a Christmas Day plea for authorities to make COVID-19 vaccines available to all, insisting that the first in line should be the most vulnerable and needy, regardless of who holds the patents for the shots. SENT: 485 words, photos.
BREXIT — The fast-track ratification of the post-Brexit trade deal between the U.K. and the European Union got underway on Christmas Day as ambassadors from the bloc's 27 nations started assessing the accord that takes effect in a week. By Raf Casert and Pan Pylas. SENT: 815 words, photos.
_______________________________
_______________________________
SUDAN-FILM — Nearly two years after the overthrow of autocrat Omar al-Bashir, Sudan is taking steps to rejoin the international community from which it was long shunned. That includes its film industry. SENT: 860 words, photo.
CHRISTMAS-DELAYED MAIL — The U.S. Postal Service said on its website that it was "experiencing unprecedented volume increases and limited employee availability due to the impacts of COVID-19," resulting in holiday packages stuck in transit. SENT: 320 words, photos.
BRITAIN-QUEEN — One of the traditional fixtures of any Christmas Day is to see Queen Elizabeth II and her family go to church. Not this year. The coronavirus pandemic has made sure of that. SENT: 480 words.
CHILD-FOUND-IN-CEMETERY — An Ohio police chief is hailing what he called an "overwhelming" response to the story of a young boy found in a cemetery two days before Christmas. SENT: 280 words, photos.
TARGET-SNOW-PLOW-ROBBERY — A Long Island man has been arrested after a Christmas morning crime spree that gave new meaning to the term doorbuster. SENT: 150 words.
MALI-OBIT-CISSE — Mali's opposition leader Soumaila Cisse, who was held hostage for six months earlier this year by jihadists and was considered a leading contender in 2022 elections, has died in Paris, his family said Friday. Cissé, 71, died after contracting COVID-19, his eldest son Bocar told The Associated Press. SENT: 200 words, photo.
________________________________
MORE ON THE VIRUS OUTBREAK
_________________________________
VIRUS OUTBREAK-SOUTH KOREA — South Korea had seemed to be winning the fight against the coronavirus: Quickly ramping up its testing, contact-tracing and quarantine efforts paid off when it weathered an early outbreak without the economic pain of a lockdown. But a deadly resurgence has reached new heights during Christmas week, prompting soul-searching on how the nation sleepwalked into a crisis. SENT: 1,005 words, photos.
BKW-VIRUS OUTBREAK-COLLEGE SPORTS — The Duke women's basketball team ended its season Friday amid the coronavirus pandemic. The team has been on pause since Dec. 16 because of two positive COVID-19 tests and contact tracing within the program's travel party. By Doug Feinberg. SENT: 435 words, photo.
VIRUS OUTBREAK-CALIFORNIA — California's deadly Christmas was marked by pleas to avoid holiday gatherings outside the home and indoor church services in what could be a make-or-break effort to curb a coronavirus surge that already has filled some hospitals well beyond normal capacity. SENT: 1,000 words, photos.
VIRUS OUTBREAK-BRITAIN — Around 1,000 British soldiers were spending Christmas Day trying to clear a huge backlog of truck drivers stuck in southeast England after France briefly closed its border to the U.K. then demanded coronavirus tests from all amid fears of a new, apparently more contagious, virus variant. SENT: 675 words, photos.
VIRUS OUTBREAK-ASIA — Beijing has urged residents not to leave the city during the upcoming Lunar New Year holidays, implementing fresh restrictions after several coronavirus infections last week. SENT: 385 words, photos.
VIRUS-OUTBREAK-BLACK-DOCTOR — A Black doctor who died battling COVID-19 complained of racist medical care in widely shared social media posts days before her death, prompting an Indiana hospital system to promise a "full external review" into her treatment. SENT: 640 words, photos.
Find more coverage on the Virus Outbreak on the featured topic page in AP Newsroom.
FEDERAL EXECUTIONS — A federal judge said the Justice Department unlawfully rescheduled the execution of the only woman on federal death row, potentially setting up the Trump administration to schedule the execution after president-elect Joe Biden takes office. SENT: 485 words, photo.
VIRUS OUTBREAK-CONGRESS — President Donald Trump's sudden demand for $2,000 checks for most Americans was swiftly rejected by House Republicans as his haphazard actions throw a massive COVID relief and government funding bill into chaos. By Lisa Mascaro and Andrew Taylor. SENT: 1,115 words, photos.
ELECTION 2020-SENATE-GEORGIA — The Democrats running for Georgia's two U.S. Senate seats each raised more than $100 million over two months, a massive haul that eclipsed campaign contributions to their Republican opponents and reflects the high stakes of the twin contests. SENT: 425 words.
AFGHANISTAN — A series of explosions hit the Afghan capital on Saturday morning, killing at least two police officers and wounding another two plus a civilian, officials said. SENT: 245 words, photo.
ISRAEL-PALESTINIANS — Israeli aircraft struck several sites in the Gaza Strip early Saturday after Palestinian militants fired two rockets toward southern Israel. SENT: 205 words.
MEXICO-HELICOPTER CRASH — Four people have been arrested in connection with the 2018 crash of a helicopter that killed a central Mexican governor and her husband — who had preceded her as governor — authorities said Friday. SENT: 255 words, photo.
TUNISIA-MIGRANTS — Four pregnant women were among 20 migrants whose bodies were found off Tunisia's coast after their smuggling boat sank, Tunisian authorities said Friday, as search efforts continued for 13 others believed missing. SENT: 200 words, photos.
SAUDI ARABIA — A sea mine planted by Yemen's Houthi rebels struck a cargo ship in the southern Red Sea on Friday, Saudi Arabia's state-owned television channel reported. SENT: 335 words, photo.
RUSSIA-NAVALNY — A top associate of Russian opposition leader Alexei Navalny was detained after doorstepping an alleged security operative who has inadvertently revealed details of Navalny's supposed poisoning with a Soviet-era nerve agent. SENT: 340 words, photos.
CHRISTMAS FIRE — A mother escaped a Christmas morning fire by jumping from a second-floor window holding her 3-year-old child in her arms, but her 4-year-old and 6-year-old did not make it out alive from their home on Detroit's east side, fire department officials said. Two other children from the same family who survived, an 8-year-old and 10-year-old, were badly burned. SENT: 210 words, photos.
FIRST BLACK COLLEGE PRESIDENT — The first Black president of an American college is being honored with a sculpture installed in the Vermont city where he was born in 1826. SENT: 890 words, photo.
WINTER RETAIL — Over the summer, people looking to get out of the house snapped up boats, bicycles and patio furniture, figuring they were safer socializing and being active outdoors than inside. Now that temperatures are dropping, they're buying snowshoes, skis, boots and winter coats, boosting the beleaguered retail sector. SENT: 600 words, photos.
FRANCE-OBIT-GITLIS — Ivry Gitlis, an acclaimed violinist who played with famed conductors, rock stars and jazz bands around the world and worked to make classical music accessible to the masses, has died in Paris at 98. SENT: 240 words, photos.
FBN—VIKINGS-SAINTS — Alvin Kamara expects a fine for wearing a pair of Christmas-themed shoes that, as it turned out, would also be worthy of a Hall of Fame display. With a red shoe on his right foot and a green one on his left, Kamara tied an NFL record set in 1929 by running for six touchdowns in a game. SENT: 800 words, photos.
FBN—ON FOOTBALL-COACHING CAROUSEL — With jobs already open in Houston, Detroit and Atlanta, the NFL head coaching chase also figures to touch a few more cities in January. The Jets, Jaguars, Chargers are prime candidates to be looking. The Bengals and possibly the Broncos, too. By Pro Football Writer Barry Wilner. UPCOMING: 900 words, photos. For weekend use.
YE—MEMORABLE MOMENTS — The coronavirus pandemic wreaked havoc on the sports world, but it wasn't all bad news in 2020. The year no one will ever forget produced some memorable moments, from the Kansas City Chiefs winning their first Super Bowl in 50 years to Collin Morikawa driving the par-4 16th hole at Harding Park on his way to winning the PGA Championship at 23. By John Marshall. SENT: 800 words, photos.
Find more year-end coverage on the featured topic page in AP Newsroom.
At the Nerve Center, Desiree Seals can be reached at 800-845-8450 (ext. 1600). For photos, (ext. 1900). For graphics and interactives, (ext. 7636). Expanded AP content can be obtained from http://newsroom.ap.org. For access to AP Newsroom and other technical issues, contact apcustomersupport(at)ap.org or call 877-836-9477.
Source link