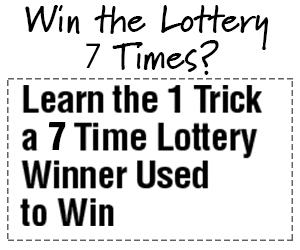 Here are the AP's latest coverage plans, top stories and promotable content. All Times EST. For up-to-the minute information on AP's coverage, visit Coverage Plan at https://newsroom ap.org.
VIRUS OUTBREAK-EUROPE; VIRUS OUTBREAK-TRUMP-CONGRESS; VIRUS OUTBREAK-VACCINES-THE POOREST; VIRUS OUTBREAK-ASIA
VIRUS OUTBREAK-EUROPE — European Union nations officially kicked off a coordinated effort Sunday to give COVID-19 vaccinations to some of the most vulnerable among their nearly 450 million people, marking a moment of hope in the continent's battle against the worst public health crisis in a century. Shots were administered Sunday morning to health care workers, the elderly and some leading politicians to reassure the public that the vaccinations are safe. SENT: 705 words photos. UPCOMING: Developing.
VIRUS OUTBREAK-TRUMP-CONGRESS — Unemployment benefits for millions of Americans expired overnight as President Donald Trump refuses to sign an end-of-year COVID relief and spending bill that had been considered a done deal before his objections. He is demanding larger COVID relief checks for Americans and complaining about "pork" spending. But Congress has already passed the package by large margins in both houses. By Alexandra Olson and Jill Colvin. SENT: 980 words, photo.
VIRUS OUTBREAK-VACCINES-THE POOREST — The task of vaccinating millions of people in poor and developing countries against COVID-19 faces monumental obstacles, and it's not just a problem of affording and obtaining doses. In many countries, wars and insurgencies endanger vaccinators. SENT: 1,140 words, photos.
EXPLOSION-NASHVILLE — Federal agents converged Saturday on the home of a possible person of interest in the explosion that rocked downtown Nashville as investigators scoured hundreds of tips and leads in the blast that damaged dozens of buildings on Christmas morning. More than 24 hours after the explosion, a motive remained elusive as investigators worked round-the-clock to resolve unanswered questions about a recreational vehicle that blew up on a mostly deserted street on a sleepy holiday morning and was prefaced by a recorded warning advising those nearby to evacuate. SENT: 745 words, photos.
YE-TRUMP LEGACY-JUDICIARY – On this, even President Donald Trump's most fevered critics agree: He has left a deep imprint on the federal courts that will outlast his one term in office for decades to come. By Mark Sherman, Kevin Freking and Matthew Daly. SENT: 1,735 words. Photos. With YE–TRUMP LEGACY-JUDICIARY-ABRIDGED.
2020 CENSUS-HOMELESS — When census takers tried to count the nation's homeless population, they ran into many problems that could threaten the accuracy of the effort. That's what a half dozen census takers around the U.S. tell The Associated Press. By Michelle L. Price and Mike Schneider. SENT: 1,000 words, photos. This story is the Sunday Spotlight.
_______________________________
_______________________________
BOWLING ALLEY SHOOTING — A gunman opened fire inside an Illinois bowling alley, killing three people and injuring three others Saturday night in what authorities believe was a random attack. A 37-year-old male suspect was in custody after the shooting at Don Carter Lanes, Rockford police said. SENT: 190 words, photos.
SOUP KITCHEN DONATION — An official at an Anchorage soup kitchen said she received as a donation of at least 30,000 pounds (13,608 kilograms) of food on Christmas Eve from a local towing company after a truck carrying the produce crashed. SENT: 255 words.
GINGERBREAD-MONOLITH — In true pop-up art fashion, a nearly 7-foot-tall monolith made of gingerbread mysteriously appeared on a San Francisco hilltop on Christmas Day and collapsed the next day. SENT: 290 words, photos, video.
UTAH FOOTBALLER-DEATH — University of Utah officials say star freshman running back Ty Jordan has died. SENT: 200 words, photos.
VOLCANO ERUPTION — Park rangers have cited dozens of people who have gathered at Hawaii Volcanoes National Park to witness an ongoing eruption of the Kilauea volcano. SENT: 355 words, photo.
ITALY-POMPEII-FAST FOOD — A fast-food eatery discovered at Pompeii is now completely excavated, helping to reveal the favorite dishes of citizens of the ancient Roman city destroyed by the eruption of Vesuvius in 79 A.D. SENT: 585 words, photos.
________________________________
MORE ON THE VIRUS OUTBREAK
_________________________________
VIRUS OUTBREAK-ASIA — Japan is barring entry of all nonresident foreign nationals as a precaution against a new and potentially more contagious coronavirus variant that has spread across Britain. The Foreign Ministry says the entry ban will start Monday and last through Jan. 31. SENT: 415 words, photos.
Find more coverage on the Virus Outbreak on the featured topic page in AP Newsroom.
YE-ELECTION 2020-VOTING CHANGES — Changes to the way millions of Americans voted this year contributed to record turnout, but that's no guarantee the measures making it easier to cast ballots will stick around for future elections. SENT: 1,125 words, photos.
BOSNIA-MIGRANTS — Hundreds of migrants are stranded in a burnt-out squalid camp in Bosnia as heavy snow fell in the country and winter temperatures dropped. Migrants at the Lipa camp on Saturday wrapped themselves in blankets to protect against biting winds in northwest Bosnia bordering European Union member Croatia. SENT: 400 words, photos.
ISRAEL-PROTESTS — Hundreds of Israelis have protested against Prime Minister Benjamin Netanyahu, calling on the long-serving leader to resign just days after the country was plunged into a new national election. SENT: 275 words, photos.
GIRL SCOUTS VS BOY SCOUTS — Lawyers for the Girl Scouts say that the century-old organization is now directly competing with the Boy Scouts for female recruits and that it's not a fair fight. SENT: 945 words, photos.
FIVE DEATHS-ARKANSAS — Two women and three girls have been found dead in a home in northwest Arkansas in what authorities said are being investigated as suspected homicides. SENT: 175 words.
OBIT-BARRY LOPEZ — Barry Lopez, an award-winning writer who tried to tighten the bonds between people and place by describing the landscapes he saw in 50 years of travel, has died. SENT: 490 words, photos.
OBIT-MICHAEL ALIG — Notorious "club kid" killer Michael Alig, who served 17 years in prison for killing his roommate over a drug debt in a case that became a book and film, has died of a suspected drug overdose six years after his release, police said. He was 54. SENT: 185 words.
RETAIL-HOLIDAY SALES — Retail sales increased a modest 3% during a longer holiday season this year, as homebound shoppers spent more on furnishing and food but less on clothing and jewelry, according to figures released Saturday by a firm that tracks all forms of payments. By Alexandra Olson. SENT: 370 words.
OBIT-BERLIND — Roger Berlind, a prolific producer of more than 100 Broadway plays and musicals, has died. He was 90. Berlind won 25 Tony awards during a four-decade career that boosted the success of actors including Glenn Close and Jeremy Irons. SENT: 385 words, photo.
YE—MALE ATHLETE OF THE YEAR — LeBron James is voted Male Athlete of the Year by the AP after winning his fourth NBA title, putting the Lakers on top of the basketball world again and taking a stand for social justice and voting rights. This a record-tying fourth time he has won the AP honor. SENT: 950 words, photos.
Find more year-end coverage on the featured topic page in AP Newsroom.
FBN–BUCCANEERS-LIONS — Tom Brady threw four touchdown passes in the only half he needed to play and the Tampa Bay Buccaneers went on to rout the Detroit Lions 47-7, sealing a spot in the playoffs for the first time since 2007. SENT: 765 words, photos.
At the Nerve Center, Desiree Seals can be reached at 800-845-8450 (ext. 1600). For photos, (ext. 1900). For graphics and interactives, (ext. 7636). Expanded AP content can be obtained from http://newsroom.ap.org. For access to AP Newsroom and other technical issues, contact apcustomersupport(at)ap.org or call 877-836-9477.
Source link