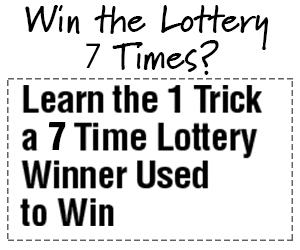 This weekend brings the crunch test in Paris against France, who remain in the hunt to win the championship, given their game in hand against Scotland, which was postponed due to Covid-19.
Given the extra game for Les Bleus, a number of scenarios have emerged ahead of the conclusion of this year's championship.
The battle between centres Virimi Vakatawa and George North could have a major bearing on the outcome of the game at the Parc des Princes.
The Welsh, who hammered Italy last time out, are currently nine points clear of Les Bleus, who are eager to rebound following the tough loss to England at Twickenham last weekend, but centre Gael Fickou insists his side will be ready: "We were frustrated after the England game but we've moved on. We're still on course to win the championship and we will be ready, I'm sure of that."
While the superb Alun Wyn Jones has vowed to go up "a good few" levels against the French, having already plundered 17 tries in just four games.
Wales have paid respect to France in the build-up to their pivotal meeting, with Jonathan Humphreys labelling them as "one of the best teams in the world": "What you find in all these games is they are won and lost on such fine margins, and that game was like that," Humphreys said. "I thought England were physical, as we expected them to be, but France are still incredibly dangerous.
"A couple of decisions, and you could argue they would have won that game. Nothing has changed in terms of our perception of France. They still have a hell of a lot to play for, and the DNA of the team does not change.
"We believe we are going up against one of the best teams in the world, and that we are going to have to be at our very, very best to get what we want from the weekend. There is excitement that we are obviously in the hunt for a big prize, but it is contained by the fact we have got a huge game in front of us and we need to be better than we were in all the games before this."
Here is what needs to happen for both teams to emerge with the title.
Wales
Wales will win the title and the Grand Slam if they beat France
A draw or two bonus points in a loss would also give Wales an unassailable lead as France would be at least six points behind with one game left.
If Wales lose with a bonus point as France win without one, Wales will win the title.
If Wales lose with a bonus point and France win with a bonus point, Wales would still win the title if France fail to get a bonus-point win over Scotland. They could also win it if France get the bonus-point win against Scotland but do not overhaul the current 24 match points-difference deficit on Wales.
If Wales lose without a bonus point they can still win the title if France fail to overhaul their 19 point tally or match it and do not overhaul the points-difference deficit.
France
France secure the title if they win their final two games with a bonus point in each game and Wales are not awarded one.
If France win both games but receive only one bonus point to finish with 19 points — and Wales do not receive a bonus point — points difference will decide the title.
A Wales loss without bonus points or a loss with both teams being awarded one bonus point will give France the opportunity to win the title on points difference — if they beat Scotland with a bonus point.
Source link