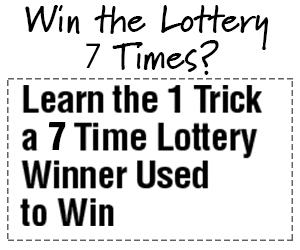 The White House and U.S. Secret Service said Monday they do not maintain visitor logs for President Joe Biden's personal home in Wilmington, Del., a day after a top House Republican called for their release.
"Like every President across decades of modern history, his personal residence is personal," White House counsel's office spokesman Ian Sams said in a statement. "But upon taking office, President Biden restored the norm and tradition of keeping White House visitors logs, including publishing them regularly, after the previous administration ended them."
House Oversight Committee Chairman James Comer, R-Ky., on Sunday sent a letter to White House chief of staff Ron Klain asking for the visitor logs as the Justice Department and House Republicans investigate Biden's handling of classified documents from his time in the Obama administration. The White House acknowledged on Saturday that more pages with classified markings were discovered at Biden's Delaware home than had been previously disclosed.
In his letter to Klain, Comer said: "Given the serious national security implications, the White House must provide the Wilmington residence's visitor log."
Secret Service spokesman Anthony Guglielmi echoed the White House: "We don't independently maintain our own visitor logs because it's a private residence." He added the Secret Service does perform background checks on those who come in contact with the Bidens at their Wilmington and Rehoboth Beach homes, but that the U.S.S.S. only retains those documents for a limited time. But Guglielmi said the agency would cooperate with any congressional request for information.
On Saturday, the White House said additional pages marked classified from the Obama administration were found at Biden's Wilmington residence, in addition to the two batches that were previously disclosed earlier in the week. Those documents were found in a Washington, D.C., office he previously used, the garage at his Wilmington residence and a room adjacent to the garage. The slow trickle has fueled the president's critics while concerning allies that the issue was not being promptly addressed.
Biden is frustrated with the ongoing backlash he has faced and doesn't feel the response to the news has been handled well, according to three sources familiar with the matter.
Attorney General Merrick Garland last week announced the appointment of a special counsel, Robert Hur, to oversee the investigation into Biden's handling of classified material. The House Judiciary Committee, now led by Rep. Jim Jordan, R-Ohio, in the new GOP-majority House, on Friday also announced that it had opened an investigation into the documents.
Hur's appointment means both Biden and former President Donald Trump are facing special counsel investigations over their handling of classified materials after leaving office. Guglielmi said Monday that the Trump Organization does track comings and goings at Mar-a-Lago and Trump Tower, which the Secret Service has access to.
Biden's allies have argued his case differs drastically from the criminal investigation surrounding his predecessor — chiefly on the grounds that Biden returned documents once they were discovered while Trump did not fully comply with a subpoena and withheld some documents, which led to a search warrant being executed at his Mar-a-Lago estate in August. 
"I mean, it's totally different right now," Sen. Debbie Stabenow, D-Mich., told NBC News' "Meet the Press" on Sunday, adding that Biden, unlike Trump, "isn't saying that somehow magically when he thinks about classified documents that he can declassify them."
"They're not going to defy subpoenas or require FBI raids to be able to get the documents," she added.
In a Sunday interview with CNN"s "State of the Union," Comer was pressed why his committee was focused on Biden's documents but not Trump's.
"I don't feel like we need to spend a whole lot of time investigating President Trump because the Democrats have done that for the past six years," said Comer, who wrote to the White House on Friday asking whether Biden's son Hunter Biden could have accessed classified materials at the president's residence.
In a statement, Sams said, "I would simply refer you to what Congressman Comer himself told CNN Sunday: 'At the end of the day, my biggest concern isn't the classified documents to be honest with you.' That says it all."