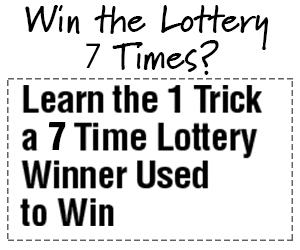 Here are the AP's latest coverage plans, top stories and promotable content. All Times EST. For up-to-the minute information on AP's coverage, visit Coverage Plan at https://newsroom ap.org.
FRUITS OF LABOR-THE CHILDREN — An Associated Press investigation has found an army of children toiling beneath a canopy of towering palm oil trees in Indonesia and Malaysia, the main suppliers of the world's most consumed vegetable oil. They are kept out of school and forced to work for free or for little pay, and routinely exposed to dangerous chemicals. Others are smuggled across borders and left vulnerable to trafficking or sexual abuse The AP traced the fruits of their labor to the supply chains of popular cereals, candies and ice creams sold by Nestle, Unilever, Kellogg's, PepsiCo and many other leading food companies. It also was linked to that most American of treats — Girl Scout cookies. By SENT: Robin McDowell and Margie Mason. SENT: 3,660 words, photos. There is an abridged version of this story.
VIRUS OUTBREAK-TRUMP-CONGRESS — The House votes overwhelmingly to increase COVID-19 relief checks to $2,000, meeting President Donald Trump's demand for bigger payments. The vote sends the bill to the GOP-controlled Senate where the outcome is uncertain when senators meet Tuesday. By Lisa Mascaro and Jill Colvin a. SENT: 1,070 words, photos. With VIRUS OUTBREAK-CONGRESS-HIGHLIGHTS — What's in the massive coronavirus relief bill. SENT: 830 words, photos.
VACCINE OUTBREAK — A huge U.S. study of another COVID-19 vaccine candidate gets underway as states continue to roll out scarce supplies of the first shots to a nation anxiously awaiting relief from the catastrophic outbreak. Experts say more options in addition to the two vaccines now being dispensed are critical to amassing enough shots for the country and the world. By Medical Writer Lauran Neergaard. SENT: 1,200 words, photos.
RACIAL INJUSTICE-COLUMBUS POLICE — A white Ohio police officer is fired after bodycam footage showed him fatally shooting 47-year-old Andre Hill, a Black man holding a cellphone, and refusing to administer first aid for several minutes. Columbus officer Adam Coy is also under criminal investigation for last week's shooting. By Farnoush Amiri. SENT: 710 words, photos. UPCOMING: Developing.
TRUMP-CONGRESS-DEFENSE BILL — The Democratic-controlled House votes overwhelmingly to override President Trump's veto of a defense policy bill. If approved by two-thirds of the Senate, the override would be the first of Trump's presidency. By Matthew Daly. SENT: 720 words, photos.
EXPLOSION-NASHVILLE — A motive for the Christmas Day bombing in downtown Nashville remains elusive. But the 63-year-old man who killed himself and wounded three other people in the blast left behind clues that he never intended to survive. By Kimberlee Kruesi, Michael Balsamo, and Michael Kunzelman. SENT: 1,000 words, photos, video.
BIDEN — President-elect Joe Biden warns of massive damage done to the national security apparatus by the Trump administration and "roadblocks" in communication between agency officials and his transition team that could undermine Americans' safety. By Alexandra Jaffe. SENT: 740 words, photos.
Find more year-end coverage on the featured topic page in AP Newsroom.
_______________________________
_______________________________
FIVE FOUND DEAD-ARKANSAS — Authorities in northwest Arkansas say five female family members found dead in a home on Christmas Day died in a murder-suicide. SENT: 450 words.
KIA TIGERS-MENGDEN — The Kia Tigers in South Korea says it has signed right-hander pitcher Daniel Mengden from the U.S. Major Leagues to a $1 million contract. SENT: 150 words, photos.
________________________________
MORE ON THE VIRUS OUTBREAK
_________________________________
VIRUS OUTBREAK-CALIFORNIA — As coronavirus hospitalizations stabilize in parts of California, patients continue to overwhelm hospitals in a large swath of the state. Gov. Gavin Newsom warned residents Monday to brace for the impact of surge upon surge from recent holiday travel. SENT: 920 words, photos.
VIRUS OUTBREAK-ASIA — South Korea says 40 more coronavirus patients have died in the past 24 hours, the highest daily fatalities since the pandemic began, as the country is grappling with surging cases in recent weeks. SENT: 350 words, photos.
VIRUS OUTBREAK-VIRAL QUESTIONS-VARIANT-VACCINE — Experts say current COVID-19 vaccines will likely work on the new variant of the coronavirus in the United Kingdom, but are working to confirm that. The variant in the U.K. has caused alarm because of the possibility that it might spread more easily. SENT: 230 words, photo.
Find more coverage on the Virus Outbreak on the featured topic page in AP Newsroom.
ISRAEL-FIGHTING RACISM — The owner of Israel's Beitar Jerusalem soccer club has given himself an ambitious task. Weeks after bringing in a wealthy Emirati investor as co-owner, Moshe Hogeg says he is determined to remove the stain of racism from his team. Beitar is the only major Israeli team never to have signed an Arab player, and its fans have been known to make racist chants at matches. By Josef Federman. SENT: 1,090 words, photos.
BREXIT-FREEDOM OF MOVEMENT-EXPLAINER — So far, the realities of Brexit have not been felt by the large majority of the British people because the country has abided by the rules of the European Union since it left the bloc earlier this year. That's all set to change on Jan. 1. SENT: 904 words, photos.
HONG KONG-CHINA DETAINEES — Relatives of the 10 Hong Kongers accused of fleeing the city by speedboat during a government crackdown on dissent say they've been informed that the group pleaded guilty and that the verdicts will be delivered by a court in mainland China on Wednesday. SENT: 310 words.
SPAIN-HORSE RACING-PHOTO GALLERY — The pandemic may have altered many habits, but horse racing at Madrid's Zarzuela Racecourse has changed has changed little. Guillermo Arizkorreta, a racehorse trainer with plenty of winning experience, says "Fortunately, we have a lot of space." SENT: 380 words, photos.
FAA-DRONES Federal officials are outlining new rules that will let operators fly small drones over people and at night. Most drones will need to be equipped with remote identification that can be tracked by law enforcement officials. SENT: 420 words, photo.
BOY SCOUTS-MORMONS-SEX ABUSE — The Church of Jesus Christ of Latter-day Saints has been hit with several lawsuits for allegedly covering up decades of sexual abuse among Boy Scout troops in Arizona, marking the latest litigation before the state's end-of-year deadline for adult victims to sue. SENT: 600 words.
HOTEL CONFRONTATION — New York City prosecutors say they are investigating a confrontation in which a man said a woman tackled his 14-year-old son in a New York City hotel lobby as she falsely accused the Black teen of stealing her phone. SENT: 540 words.
FINANCIAL MARKETS — Stocks have climbed in Asia, with Japan's Nikkei 225 index surging 2.7% to its highest close in more than 30 years on Tuesday. The rally followed President Donald Trump's signing of a $900 billion economic aid package. SENT: 680 words, photos.
BILLS-PATRIOTS — Josh Allen had four touchdown passes and the Buffalo Bills became the first AFC East foe to sweep the season series with the New England Patriots in two decades with a 38-9 victory. The win also keeps alive the Bills' hopes of securing the second or third seed for the AFC playoffs. The Bills last swept the Patriots in 1999. SENT: 900 words, photos.
At the Nerve Center, Shameka Dudley-Lowe can be reached at 800-845-8450 (ext. 1600). For photos, ext. 1900. For graphics and interactives, ext. 7636. Expanded AP content can be obtained from http://newsroom.ap.org. For access to AP Newsroom and other technical issues, contact apcustomersupport(at)ap.org or call 877-836-9477.
Source link