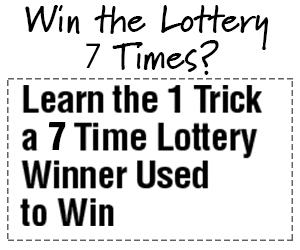 A criminology PhD student accused of murdering four University of Idaho students was interviewed by a local police department for an internship position months before the slayings.
New emails obtained by The New York Times show a brief exchange between Washington State University student Bryan Kohberger and the then-chief of Pullman Police Department Gary Jenkins regarding Mr Kohberger's interview process for the research assistantship for public safety position in April 2022.
Mr Kohberger, 28, is facing four murder charges in the brutal stabbings of Madison Mogen, Kaylee Goncalves, Xana Kernodle and Ethan Chapin in an off-campus rental home in Moscow, Idaho, on 13 November. Mr Kohberger was arrested in Pennsylvania on 30 December before he was extradited to Idaho on 5 January.
In his email to Mr Jenkins, Mr Kohberger wrote that "it was a great pleasure to meet with you today and share [his] thoughts and excitement." Mr Jenkins replied that it was "great to meet and talk with you as well."
It is not clear whether Mr Kohberger was offered a position with the department. The Independent has reached out to the department for comment.
The internship had been previously mentioned by law enforcement in the affidavit for Mr Kohberger's arrest, released on 5 January. It stated that Mr Kohberger had written in an essay that "he had interest in assisting rural law enforcement agencies with how to better collect and analyze technological data in public safety operations."
According to WSU's website, the university offers two of the three-year positions in collaboration with the department of criminal justice and criminology and the cities of Pullman and Pasco.
"The purpose of these positions is to support each agency through data management and analysis, and to position them for success when they seek external funding," according to the page.
Around the same time that he applied to the internship, Mr Kohberger also carried out a research project "to understand how emotions and psychological traits influence decision-making when committing a crime".
He reached out to Redditors with the chilling survey resurfacing after his arrest on 30 December.
"In particular, this study seeks to understand the story behind your most recent criminal offence, with an emphasis on your thoughts and feelings throughout your experience," the post said.
Last week, records were unsealed of a search warrant executed at Mr Kohberger's apartment in Pullman on 30 December, the same day he was arrested at his parents' home in Pennsylvania for the murders.
A record of evidence recovered during the apartment search was unsealed on Wednesday, revealing the seizure of 15 items including hairs, receipts, a computer tower, a disposable glove and items with peculiar stains.
The affidavit, released on 5 January, gave new details about what led investigators to the suspect but still offered no connection between the victims and Mr Kohberger.
The bombshell documents did reveal that investigators believe Mr Kohberger may have stalked the student home in the run-up to the mass murder, with cellphone data placing him around the property 12 times before 13 November.
At the time of the murders, investigators believe Mr Kohberger turned his cell phone off in order to try to avoid detection.
However, cellphone data places him close to the home on King Road at around 9am on 13 November – suggesting that he returned to the scene of the crime just hours after allegedly murdering the four victims at around 4am, the affidavit reveals.
As well as cellphone data, the affidavit reveals that other evidence also led them to arrest Mr Kohberger for the student murders.
Police said that his DNA was found on a knife sheath left behind at the scene by the killer and his white Hyundai Elantra was caught on surveillance footage at the crime scene at the time of the murders, the affidavit reveals.
One of the victims' surviving roommates was also able to partially describe the killer to investigators after she came face to face with him in the aftermath of the murders.
Mr Kohberger is next scheduled to appear in court on 26 June for his preliminary hearing.
The entire week has been set aside for the hearing – when evidence of the case against Mr Kohberger will be laid out for the first time in court and Mr Kohberger is likely to enter a plea on the charges.
Until then, Mr Kohberger will be held behind bars at Latah County Jail after he was ordered to be held on no bail for a second time.
As a criminal justice PhD student at WSU, he lived just 15 minutes from the victims over the Idaho-Washington border in Pullman. He had moved there from Pennsylvania and began his studies there in August, having just completed his first semester before his arrest.
Before this, he studied criminology at DeSales University – first as an undergraduate and then finishing his graduate studies in June 2022.
While there, he studied under renowned forensic psychologist Katherine Ramsland who interviewed the BTK serial killer and co-wrote the book Confession of a Serial Killer: The Untold Story of Dennis Rader, the BTK Killer with him.
He also carried out a research project "to understand how emotions and psychological traits influence decision-making when committing a crime".
Now, he is facing life in prison or the death penalty for the murders that have rocked the small college town of Moscow and hit headlines around the globe.