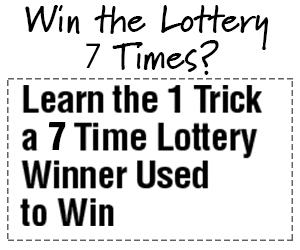 Newly-released stills from bodycam footage show Alex Murdaugh dressed in a "clean" white shirt after he claims he touched his wife and son's bloodied bodies on finding them shot dead at the family estate in South Carolina.
In two images, released by Colleton County Court on Friday, Mr Murdaugh is seen on the grounds of the property in Islandton in the aftermath of the murders of his wife Maggie and son Paul.
Mr Murdaugh is dressed in a white t shirt and dark shorts in the images. The stills are grainy but there are no obvious signs of blood on his shirt.
During courtroom testimony on Thursday and Friday, multiple law enforcement officials described how Mr Murdaugh was "clean" and did not appear to have any blood on him when they arrived on the scene of the murders on the night of 7 June 2021.
Yet, according to the 911 call made by Mr Murdaugh and footage of his first police interview played in court, Mr Murdaugh claims he touched his wife and son's bodies when he found them by the kennels.
Other evidence was also released by the court, including photos of Maggie's sandals and some shoe prints in the sand at the hangar near the victims' bodies.
Drone footage was also released by the court, showing the family home in relation to the dog kennels where the victims were killed. The Murdaugh estate sits on a staffering 1,700 acres of land.
The release of the evidence comes during the second day of testimony at murder trial in Colleton County Courthouse on Friday, where jurors were shown footage from the disgraced legal scion's first police interview in the aftermath of the murders.
In the footage, a sobbing Mr Murdaugh was heard telling law enforcement twice that he "tried to turn over" his son's bloodied body and that he had checked him and his wife for pulses.
"I could see his brain … I ran over to Maggie, actually I think I tried to turn Paul over first… um… you know, I tried to turn him over, I dunno, I figured it out," he is heard saying.
Mr Murdaugh said that his son's cellphone fell from his pocket when he tried to move him and that he handled it briefly.
"His cell phone popped out of his pocket, I started trying to do something with it but I put it back down really quickly, and then I went to my wife," he says.
In dramatic testimony, Detective Laura Rutland of Colleton County Sheriff's Office contradicted his version of events as she said that Mr Murdaugh was "clean from head to toe" with no signs of blood on his body, shirt, shorts or shoes.
Det Rutland was in charge of securing the search warrant of the Murdaugh property that night before she then travelled to the scene and was assigned as the chief liaison with South Carolina Law Enforcement Division (SLED) – the state authority leading the investigation.
When she arrived on the scene, she testifed that she noticed brain, blood, hair, and skull matter from Paul in the ceiling of the kennels. She also saw "fresh shoe impressions" on the left side of the hanger building. She said the shoe impressions – flat sandal, flip flop type shoes – appeared to match the shoes Maggie was wearing.
She told the court how she and a fellow law enforcement officer interviewed Mr Murdaugh in a police car at around 1am – around three hours after he had placed a 911 call alerting authorities to the scene. His attorney was present at the time.
She testified that he told them twice that he had tried to turn over Paul's body and also tried to check both Paul and Maggie's pulses.
She said she didn't say where he checked for a pulse but, in a gripping reenactment, agreed that if Mr Murdaugh had touched pulse points on Paul's neck or wrists he would have been covered in blood.
As jurors have previously heard, the crime scene was especially violent and bloody.
Paul had been shot twice – once in the head and once in the chest – with a shotgun while Maggie was shot five times with an automatic rifle – with some of the bullets striking her when she had already fallen to the ground.
Paul's brain had been shot out of his skull and both he and Maggie were lying in pools of their own blood.
Det Rutland testified that she saw no knee prints or footprints in the blood around either victim.
When asked about Mr Murdaugh's shorts, shoes, hands and so forth, to each question she replied: "They were clean."
As the interview was played in court, jurors heard how Mr Murdaugh claimed he had gone to visit his elderly mother who had Alzheimer's and then returned to find his wife and son weren't home.
He said he then headed to the kennels and made the grim discovery.
"When I came back here and I pulled up and I could see them," he is heard saying.
Parts of the audio is inaudible but he is heard saying it "was really bad" and "I could see that…" before tailing off as he breaks down in tears.
The father and son is heard sobbing inconsolably as he says he saw his son's "brain".
When asked how his relationship was with his wife, he claims: "Wonderful".
Mr Murdaugh suggests to the officers that Maggie and Paul's deaths could be connected to a 2019 fatal boat crash.
At the time of Paul's death, he was awaiting trial over the death of 19-year-old Mallory Beach.
Paul was allegedly drunk driving a boat of his friends including Beach in 2019 when it crashed and they were thrown overboard. The rest of the group survived but Beach's body washed up days later.
Paul was charged with boating under the influence and faced up to 25 years in prison. He was killed before the trial could proceed.
The detective's testimony supports that given by several law enforcement officials on Thursday who said that they did not see any blood on Mr Murdaugh when they responded to the scene on the night of 7 June 2021.
However, they all described a violent and bloody scene with Paul's brains separated from his body and both victims lying in pools of blood.
Captain Jason Chapman of the Colleton County Sheriff's Office, who also responded to the scene that day, told the court that he saw no visible signs of blood on Mr Murdaugh – something he agreed would have been likely if he had touched their bodies.
In the 911 call, played in court on Thursday, Mr Murdaugh is also heard telling the dispatcher that he had touched his wife and son's bodies and suggesting that they were killed because of the 2019 boating incident.
Colleton County Sheriff's Sgt Daniel Greene, who was the first officer on the scene of the murders, told the court that Mr Murdaugh "immediately" suggested that his wife and son had been murdered because of the boat crash as soon as he arrived.
"This is a long story. My son was in a boat wreck," Mr Murdaugh is heard saying in the bodycam footage. "I know that's what this is."
Mr Murdaugh, the 54-year-old heir to a prominent legal dynasty, is accused of gunning down his wife and son in an attempt to distract from a string of other scandals encircling him.
He is facing life in prison on two counts of murder and two counts of possession of a weapon during the commission of a violent crime. Mr Murdaugh has pleaded not guilty to the charges.
Prosecutors say that Mr Murdaugh killed his wife and son in an attempt to distract from the other crimes and scandals swirling around him.
At the time of the murders, Mr Murdaugh was believed to be facing financial ruin from a 20-year opioid addiction and – one day earlier – had been confronted by his law firm PMPED over an alleged multi-million-dollar fraud scheme.
Now, Mr Murdaugh is charged with more than 100 counts from multiple indictments alleging he stole nearly $8.5m from clients at his law firm in fraud schemes going back a decade.
The attorney, who has since been disbarred, allegedly represented the clients in wrongful death settlements before pocketing the money for himself.
Alleged victims include family members of Gloria Satterfield family, the Murdaugh's longtime housekeeper who died in a mysterious trip and fall accident at the family home in 2018.
At the time, her death was regarded as an accidental fall – though the investigation was reopened after Maggie and Paul's murders.
Three months on from the murders – on 4 September 2021 – Mr Murdaugh allegedly conspired to pay a hitman to shoot him dead so that Buster would inherit a $10m life insurance windfall.
The now-disbarred attorney initially claimed he was ambushed in a drive-by shooting while changing a tyre on his vehicle, but his story quickly unravelled and he confessed to orchestrating the plot.
Mr Murdaugh and his alleged co-conspirator Curtis Smith were arrested and charged over the incident.
As well as the deaths of Beach and Satterfield, questions have also surfaced about other mystery deaths surrounding the Murdaughs.
Stephen Smith, 19, was found dead in the middle of the road in Hampton County, South Carolina. The openly gay teenager had suffered blunt force trauma to the head and his death was officially ruled a hit-and-run. But the victim's family have long doubted this version of events, with the Murdaugh name cropping up in several police tips and community rumours.
An investigation was reopened into his death after Maggie and Paul's murders.
Source link