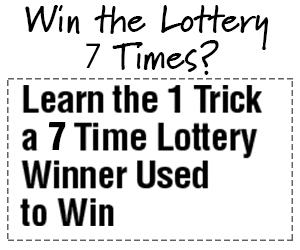 Graphic police bodycam footage showing a brutal hammer attack on Paul Pelosi has been released by a court in California.
The video footage and a 911 call made by Mr Pelosi during the home invasion on 28 October was authorised for release by the San Francisco Superior Court after a submission by several media outlets.
Mr Pelosi, the husband of former House Speaker Nancy Pelosi, was asleep at the couple's San Francisco home when an intruder broke in and violently assaulted him on, court filings show.
Prosecutors have charged 42-year-old David DePape in connection with the attack.
The footage shows two San Francisco police officers arriving at the address to find Mr Pelosi, dressed in a shirt and underwear, and an intruder, identified by authorities as Mr DePape, both clutching a hammer near the front door.
"What's going on man," one of the officers asks.
"Everything's good," the suspect replies, as both men have one hand on the hammer.
The same officer shouts at the intruder to "drop the hammer".
"Umm, nope," he says.
Mr DePape then swings the hammer wildly at Mr Pelosi, who collapses to the ground just out of view.
The two officers then rush into the home and apprehend Mr DePape, who is standing over Mr Pelosi, seemingly attempting to deliver more blows.
Mr Pelosi can be seen lying, groaning on the ground. He sustained serious head injuries and spent six nights in hospital.
Mr DePape has pleaded not guilty to all state charges in the case, including attempted murder, assault with a deadly weapon and elder abuse. He also pleaded not guilty to federal charges of assaulting an immediate family member of a federal official and attempted kidnapping of a federal officer for the alleged home invasion.
The attack on the eve of the November midterm elections sparked lurid conspiracy theories, and came after warnings of a "heightened threat" from domestic extremists.
Right-wing commentators fuelled false speculation that the attack was staged to cover up a an affair between Mr Pelosi and the intruder.
These claims were contradicted by Mr Depape's statement to police, in which he described wanting searching for Ms Pelosi, who was in Washington DC at the time, and wanting to break her kneecaps if she failed to answer his questions.
A review of Mr Depape's blog posts by The Independent showed he was immersed in QAnon conspiracy theories and had a history of spouting hatred towards politicians and public figures.
On Wednesday, San Francisco Superior Court Judge Stephen Murphy denied a request by prosecutors to keep the footage secret.
Police said Mr Pelosi was woken by the intruder in the bedroom of his and Ms Pelosi's home in Pacific Heights, an affluent San Francisco neighbourhood, at around 2am on the night of the attack. He managed to call 911, and spoke in code so as not to alert Mr DePape.
"What's going on? Why are you here? What are you going to do to me?" he said in the three minute call, which was released on Friday.
"I've got a problem, but he says everything is good. The gentleman came into the house," Mr Pelosi said.
Mr DePape's voice is then heard, identifying himself as "David" and saying he is a "friend of theirs".
Mr Pelosi repeats that he does not know the person, and says he is being told him to put the phone down: "He's telling me not to do anything."
Officers then arrived at 2.31am, when the assault allegedly took place.
Source link