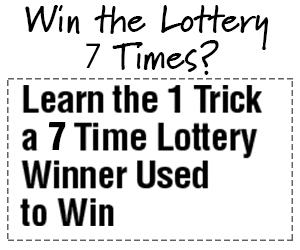 Princess Diana's iconic purple Victor Edelstein dress has sold at auction for nearly five times more than its estimated price.
The strapless "Infanta"-style evening gown, which was designed by Victor Edelstein, was sold at Sotheby's auction on Friday for ​​$604,800 (£488,545), way more than the auction house's original estimate of $80,000 to $120,000 before the sale.
Four bidders reportedly broke out into a "bidding war" over the silk velvet gown for nearly five minutes at Sotheby's salesroom in New York, according to Vogue.
The dress went up for sale on Friday as part of Sotheby's inaugural auction called "The One", showcasing an "unprecedented selection of the finest products of human achievement in history".
The famous evening gown, which features a tulip-shaped stiffened skirt, was first worn by the Princess of Wales in a royal portrait alongside King Charles III in 1991. She later wore the dress again for a 1997 Vanity Fair cover shoot with photographer Mario Testino. The photoshoot ultimately became the last official portraits taken of Princess Diana before her death in August that same year.
The Victor Edelstein dress was originally sold for $24,150 (£20,362) in 1997 as part of an auction that included 80 dresses from Diana's personal collection, which raised money for the AIDS Crisis Trust and the Royal Marsden Hospital Cancer Fund.
A portrait of Diana wearing the ball dress, painted by British portraitist Douglas Hardinge Anderson in 1991, now hangs at the Royal Marsden Hospital Cancer Fund, for which she supported through philanthropy and served as president.
It was originally designed for Edelstein's Autumn 1989 collection. The designer developed a close relationship with Princess Diana over the years, designing dresses for the royal from 1982 to 1993.
"When I started designing for her she was just starting to move away from the first period of clothes – what I think were rather like little girl's clothes made bigger," Edelstein said, per Sotheby's. "Her style became more sleek and sophisticated, and more grown up."
In addition to the velvet silk gown, Edelstein also designed Diana's iconic midnight blue velvet gown, which she famously wore during her visit to the White House in 1985 where she danced with John Travolta.
The sale comes after Kim Kardashian was revealed to be the new owner of the Attallah Cross, a 1920s pendant by luxury jewellery designer Garrard which was occasionally worn by Princess Diana. The pendant went on sale at Sotheby's London last week, where Kardashian purchased the item for $197,453 (£163,800).
The amethyst cross was reportedly competed for by four bidders during the last five minutes of the Sotheby's sale and was ultimately purchased by a representative for Kardashian, the auction house confirmed.
The pendant, which was most famously worn by Diana at a London charity gala in October 1987, sold for more than double its pre-auction estimate.
Source link