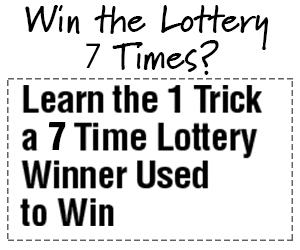 Love Is Blind season four star Irina Solomonova has reflected on the reasons her relationship with Zack Goytowski didn't work out following their engagement.
Warning: Spoilers for Love Is Blind season four below
At the start of the latest season of the Netflix reality dating show, Goytowski, a 31-year-old criminal defense attorney, found himself in a love triangle while dating in the pods, as he developed strong feelings for Solomonova, a 26-year-old business owner, and another contestant, Bliss Poureetezadi, a 33-year-old senior program manager.
Although he struggled to pick between the two, he ultimately opted to end things with Poureetezadi and propose to Solomonova. However, when the newly engaged couple met in person, before heading off to their trip to Mexico, it was clear their relationship had encountered rocky territory.
The pair struggled to physically connect, with the business owner revealing during confessional interviews that she wasn't attracted to her fiancé. They ultimately ended their relationship in the fifth episode, after Goytowski confessed that their last few days together had been "absolutely horrible", a description Solomonova agreed with.
The former couple have now opened up about their split, and what went wrong in the relationship, during an interview with BuzzFeed, which was conducted before the new season aired. When asked why things didn't work out, Solomonova confessed that, when she first saw Goytowski, she had "felt something in her gut" and that, from that point on, she felt like she was "forcing it".
"I felt something holding me back from him," she said. "Our whole trip in Mexico, I feel like I really was trying to give it a chance and trying to open up and have this relationship with him – but I just couldn't; I felt like I was forcing it."
After she acknowledged that she didn't think that there was anything "bad" about Goytowski, Solomonova admitted that she was surprised by her feelings when they met in person.
"He didn't look bad," she continued. "He didn't really do anything. It was just more something inside me, that I just didn't feel right at all. I couldn't push back at it. I mean, I would shock myself because we did have such a big connection in the pods."
The criminal defence attorney also shared his thoughts about what went wrong, and said he knew the relationship wasn't working during their trip to Mexico. He pointed out how difficult this was for him, after how much he "went through" during the pod portion of the season.
"It was so heart-wrenching: the pods, falling in love with two different people, having to make a decision like that, and to then find out that the person you chose is not who you thought, or doesn't really want to try, or isn't really interested in engaging in what the purpose of the show was," he recalled.
Goytowski then specified that, by day two of the couple trip, he was ready to leave Mexico. However, he said he decided to stay with Solomonova out of "respect," and in an effort to avoid "humiliating" her.
"I decided to stick around out of respect because I thought it would be humiliating for someone to leave you in Mexico. I'm glad how I handled it," he said. "There's no hard feelings."
During their breakup on the show, Solomonova also admitted she had feelings for another contestant, Paul Peden, who is engaged to her co-star and close friend, Micah Lussier. Speaking to BuzzFeed, she explained that, when she met Peden for the first time, it helped her realise that she and Goytowski weren't a good match.
"Meeting Paul helped me realise that what I felt I had so naturally with Paul was an energy that I was trying to push so much with Zack," she said. "I didn't feel that. It just made me realise I want to be with someone that I have this natural energy with."
Episode five of the season showed Goytowski getting another chance at love when he returned to Seattle to meet with his other love interest from the pods: Poureetezadi. They went on to continue their relationship in Seattle, before they officially got engaged.
The first five episodes of Love Is Blind season four premiered on Friday 24 March, followed by the next three episodes on 31 March. Episodes nine through 11 will drop on 7 April, followed by the season finale on 14 April.