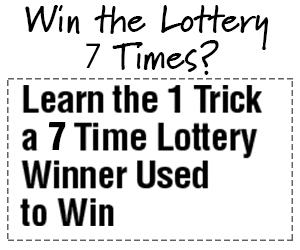 A woman who was fired because her company didn't "like" her has gone viral after documenting her last day at work.
TikTok user Sara Kahn – who goes by @sara..kahn on the app – shared a video this week taking viewers through her last day working as a social media and influencer manager. The video, which received more than 22,000 views, showed Kahn as she worked from home.
However, viewers say Kahn had put in way too much effort for her last day on the job.
"I just hit 90 days at my job and today I found out that I'm fired," she began her first video, which was posted this week. "I've known this was coming, like, from week one. So, come spend my second to last day at work with me."
Even though Kahn learned that she was fired, she spent the work day making sure her manager was in good hands before she left the company. "I actually love my boss; we have a great dynamic. She and I get along fantastic," Kahn explained. "So, I'm gonna make sure that, even though I'm fired, I'm gonna set her up to be successful and have everything she needs from me before I depart."
After taking her dog to the groomer, she made a cheat sheet for her co-workers so that "everyone has what they need and we can move on." Kahn then received her official "you're fired" paperwork from her company, offering her a "little bit" of severance for her time.
At 11.30pm, Kahn filmed herself uploading final documents before finally finishing her day at one in the morning. "Working hard up 'till the end," she said.
Her final day at work consisted of several meetings and finalising off-boarding documents. "I've had four or five meetings because people are like, 'Wait, how do I do this? How do I do this?'" Kahn said.
"I'm like, 'Yeah, it's not easy.'"
Kahn then received an email asking to send over her final documentation, but as she went to reply, she realised her company had logged her out of her work email. "They told me I was logged in until next week," she explained in a separate video. "I'm out, I'm done. Good luck!"
"On to new beginnings," she wrote over the viral videos.
In the comments section of her viral TikTok, many users were shocked at the amount of effort Kahn put into her last day at work, despite being fired from her company. "The effort you are putting into your job is not worth the rewards you are getting back," said one person.
"I would just leave. You firing me? My responsibility to you is DONE. You did a ton of unpaid labour here," wrote someone else, while another user commented: "I'm glad you worked 'till the whistle. Good hustle."
In one reply, Kahn revealed the true reason why she was let go. "It unfortunately came down to them 'just not liking me,'" she explained. "I was a lot younger and all."
Most recently, a former TikTok employee went viral on the app for documenting their final day at work after being laid off. In the clip shared last February, user Simona Ruzer jokingly invited followers to "come with [her] to steal company assets from TikTok" as she filmed her old office space.
She showed herself leaving her work laptop and ID behind for TikTok's IT department, before revealing that she would be keeping her TikTok lanyard because she "deserves it" for working at the company for two and a half years.
"It's the least they could give me," she said.
Source link