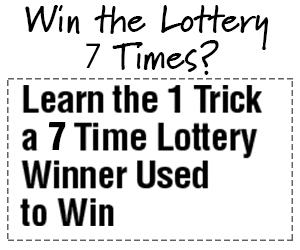 The "girl dinner" trend is the newest viral sensation taking over TikTok. Now, Popeyes has unveiled its take on "girl dinner" by offering a variety of sides for a single meal. However, not everyone is on board with the new menu item.
For those unaware, the "girl dinner" trend first popped up in May after TikTok user Olivia Maher described her ideal meal as nothing but bread and cheese. As Maher showed off her plate – which consisted of bread, cheese, wine, grapes, and pickles – she said: "This is my dinner, I call this 'girl dinner.'"
Since then, fellow TikTokers have used Maher's sound to highlight their go-to "girl dinner" meals – green olives, salami slices, and pieces of cheese; guacamole and chips; or prosciutto and peach slices.
Essentially, the "girl dinner" trend involves a smorgasbord of one's favourite snacks or small plates, which is why it didn't take long for Popeyes to unveil its own "girl dinner" menu.
The American fast food chain, known for its iconic chicken sandwiches, is now selling a selection of six side dishes on its website under the new tab, "Girl Dinner". The menu includes mashed potatoes, macaroni and cheese, Cajun fries, coleslaw, biscuits, and red beans with rice.
Each dish has to be ordered separately, and the price varies depending on how many sides are ordered. In fact, the "Girl Dinner" tab is identical to Popeyes' menu for side dishes, but just with a trendier name.
That's partly why Popeyes' new "girl dinner" menu has sparked much conversation online: it's all just sides.
"Thought this was a joke but there is literally a 'girl dinner' section on the Popeyes website wtf is going on," read one viral tweet.
"Popeyes got a 'girl dinner' section on the app…but it's just sides lol," another said.
"If anyone was wondering Popeyes has a 'girl dinner' segment of its menu and it's just all their available sides," a third user wrote.
While some people believed the menu option was a "genius" marketing ploy, others pointed out its shortcomings – namely, that a restaurant known for its chicken wouldn't offer chicken in its new menu.
"To go to Popeyes and not get chicken is a literal crime give girl dinner some chicken plz," said one user in response.
Unlike a traditional combo meal, which combines a variety of offerings into one order, many people also noted that the "girl dinner" meal is exactly the same as Popeyes' side dishes.
"They didn't actually do anything tho!!! It's just sides, there isn't a combo mix-n-match," said one person on TikTok. "They duplicated the sides tab and renamed it 'girl dinner.'"
Much like the original "girl dinner" trend, which sparked some controversy for lacking sustenance, Popeyes fans believed that its new menu option was simply not enough food.
"Popeyes is offering a 'girl dinner' menu that contains zero meals," one person tweeted. "Just a quick reminder that it is girly and feminine as f*** to eat many big, nutritious meals a day."
In a statement to CNN, Popeyes said its "girl dinner" menu was designed to give its fans "options packed with robust Cajun flavours that are made with the same slow, time-honoured, homemade traditions of Southern cooking that the brand started in 1972".