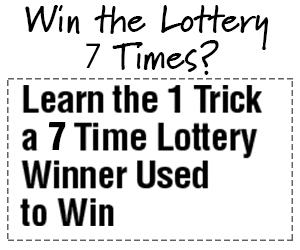 It's the summer of Barbie. The 64-year-old Barbara Millicent Roberts, to give her full name, has long been a global icon, alternatively revered and reviled. But thanks to Greta Gerwig's movie, which stars Margot Robbie as Mattel's golden girl and Ryan Gosling as some guy called Ken, she is having a pop culture moment like never before.
For Barbie's long-time collectors, though, the doll's appeal is nothing new. "There were moments in my life when I was like, I should grow out of it or try and distance myself," says 30-year-old Londoner Joey, who works for a theatre charity and runs the YouTube channel Beauty Inside a Box, which is dedicated to all things doll-related. "But I always just came back to Barbie."
Now, he reckons, his collection "must be into the thousands", but it started out with the Pocahontas doll that his dad brought back from a press trip to Disneyland Paris in the Nineties. "He said years later, he thought about buying me something more 'boy' appropriate, but he knew how much I loved Pocahontas and was like, 'I'm just going to get him the doll.'" Then came a Twirling Ballerina Barbie, a gift from one of his grandmother's friends, who had noticed him fighting for temporary custody of her granddaughter's doll on a visit ("It got to the point where it had to be put right at the top of a bookshelf so that we couldn't reach it").
By the time he finished primary school, though, "I thought I shouldn't play with dolls any more. So I sold all my dolls on eBay." Secondary school "wasn't great… I wasn't having a good time, I hadn't really made any friends"; plus, there was a "backlash" towards anything that didn't fit into traditional gender norms. "People were so mean about my interests, so I had to do it all in secret," he says. "I think in my time of sadness and loneliness, my dolls were such a comfort." He started to rebuild his collection, returning to eBay to re-purchase the models he'd previously owned and buying new ones with his pocket money.
Nostalgia is the driving force behind many a millennial Barbie fan's collection. "I had a few as a child, but we didn't have a huge amount – we didn't have an awful lot of money growing up, so it's replacing what I could have had as a child, in a way" explains Tina, a 32-year-old from Eastbourne, who works at a law firm. She tends to focus on Eighties and Nineties designs, sharing highlights from her treasure trove of around 500 dolls on her Instagram account. Thirty-year-old textile designer and museum assistant Aidan, meanwhile, is the creative behind @barbiefashionfun, posting editorial-style photos of Barbies with bold hair and make-up, wearing fashion-forward ensembles. When he returned to the UK, where he'd lived as a child before moving to Ireland, for his master's degree, design work "went in the direction of nostalgia and re-imagining your memories", so naturally he started thinking back to toys – specifically dolls. "I screen printed pillows with Barbies on them, [and] Betty Spaghettys," he explains (these bendy plastic dolls, popular in the early Noughties, had interchangeable body parts and outfits, with long rubbery hair).
Then the pandemic hit. "I don't know if it was boredom, but I just started looking them up and getting more of the Nineties ones that I'd had… but then I found myself going into the Eighties, the Sixties, every decade. Then it became a bit of an obsession. My partner would be like 'there's another package at the door, it's another Barbie!'"
Auction site eBay is a regular online haunt for collectors – Joey reckons he visits almost every day, and he has saved some searches for "specific dolls I want at a specific price", to ensure he's notified if they ever come in stock. Trips to charity shops and car boot sales can reap rewards, too, although 52-year-old compliance officer Abbie Silverman, who is based in Barnet, north London, has learned the hard way that if you see a doll with potential, you have to grab it and never let go. She's been collecting for more than 13 years after another mum at her son's school sparked her interest; she also shares a birthday with Barbie. On one memorable charity shop visit, she came across an Ikea unit full of Barbies, but while she was checking the dolls' authenticity with the staff, another shopper "grabbed the doll I was going to buy, and shot down the end of the shop" to make it their own. Behaviour like that can surely only be described as having bad Ken-ergy.
Collecting in the UK can be a little more difficult than in the United States, Abbie notes, as supply is scarcer. "The problem in this country is getting the stock," she explains. "You go through phases where you hardly find any clothes or accessories." Vintage pieces are especially tough to source, Aidan adds, because Barbie wasn't as popular on this side of the Atlantic in her early years, when her British-made rival dominated the market. "Everyone had Sindy dolls instead," he says.
It's still possible to strike gold, though. Aidan's biggest coup so far came when he stumbled across a bundle of 10 Seventies dolls on Gumtree, presented in their original boxes and priced at £100 for the lot. He bought them all. "I was actually unemployed at the time, and I thought 'oh, I'll throw one online to see how much I get for it… I got £600 for one doll." Soon he had collectors from around the world asking him whether he had any more. "I only wanted two from the bundle… so over the course of the next few months, I sold them on and while I was unemployed, it paid my rent."
Everyone has their own approach to collecting. Tina describes herself as "a bit of a collection perfectionist: if I buy one doll from a particular line, I'd like to see if I can get all of them". Aidan has a couple of dolls left in their boxes, but for the most part, he likes to customise them, dress them up and take them around the world to pose in photos. "Also, I want to think [that] when I have my own family, they'll not be afraid to play with them as well, because that's the whole point of it, the element of play."
Abbie loves "buying dolls that are a bit older, so that I can wash their hair, clean them up… Even if they've got a missing finger or a bit of a stain, if you clean them up, neaten their hair and dress them in clothes from that era… they look amazing." Not every model has aged well, though: some Barbies from the Sixties, she explains, are blighted by a phenomenon known as "green ear", caused by a chemical reaction where their metal earrings meet their vinyl faces.
There's a "camaraderie" between fans on social media, Tina says – she has a friend who "sends me links to things she thinks I might like when she's stumbled across bargains". Joey started posting on Instagram in 2014, and launched his YouTube channel a few years later. "When I was a child, I could be quite open about it… and then when I got older, I started keeping it a secret that I collected dolls," he says. "I honestly thought I was the only teenager slash adult who collected dolls. I did not realise that there was a whole community online."
His videos have included a deep dive into the history of the Barbie dreamhouse, and a primer on Barbie's controversy-ridden bestie, Midge (when Mattel released a pregnant version, complete with detachable belly, it prompted outcry in the States, in part because she wasn't wearing a wedding ring). When Joey mentioned that he'd been trying to track down the Midge variant of Jewel Hair Mermaid Barbie (a Nineties favourite) in a post, a viewer shipped one over from America.
Adults buying toys is not a niche concern: it's big business. In 2022, the European market for so-called "kidult purchases", defined as toys bought by over-12s, was valued at €4.6bn (almost £4bn) by The NPD Group, a market research firm. But Joey notes that some markers of kidulthood are still more socially acceptable than others. "I feel like male-centric IP, like Marvel – people aren't shamed as much for liking those in adult life," he says. "Collecting Lego, Funko Pop! [figurines] or whatever, that's fine. But for some reason, people have such a stigma towards collecting dolls, they see it as weird. I think there's a little bit of anti-feminine [attitude] underlying there. [Barbie is] a typically feminine product, and they kind of turn their nose up at it." Gerwig's film, he adds, marks "the first time we've had a big-budget, pink, flamboyant mega movie" – with a Marvel-worthy marketing spend to match.
The movie might have given her a reputational boost, but Barbie still occupies a complex place in pop culture. She's walked on the moon, run for office, been a rapper, a computer programmer and a vet, among hundreds of other things – but until recently, she's also been synonymous with a very narrow beauty ideal. "She used to get a bad rap, because of the sexualised image, the plastic body shape," says Tina. "But I always think she's been a good role model, because she's had so many careers." Abbie concurs: "She can be a doctor, she can be president – she can be anything."
In 2016, Mattel introduced an array of body types, skin tones, eye colours and hair types into the Barbie fold. "It's only fair that everyone sees themselves in this brand," Aidan notes, adding that Barbie is "one of the few dolls that has shown it can change" over the years. "She's quite malleable," Joey agrees. "Every five or 10 years, she has a complete overhaul… She's like a time capsule, seeing all the different eras, seeing what people were wearing and were interested in, and what would be seen as controversial today, but back then it was fine." In some ways, she holds a tiny mirror up to our world – but her appeal certainly isn't entirely rooted in realism. "I think that's also why she's stayed relevant, because she's fantastical and flamboyant," Joey says. "It's like drag. It's the world, but heightened."