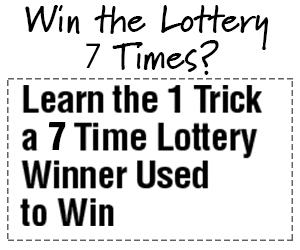 A restaurant has sparked significant backlash for its controversial tip policy.
Valentina's Tex Mex BBQ, located in Buda, Texas, found itself the centre of a debate around tipping when a woman on Twitter posted a screenshot of their "tips are a privilege" policy for employees and warned potential customers to avoid the eatery.
"Hey Austin! Do not, I repeat do not got to Valentina's Tex-Mex BBQ," @LadyDumplings wrote. "Shared by someone I know and trust personally," she continued above the image.
"TIPS ARE A PRIVILEGE! THEY MUST BE EARNED," the policy paperwork read. Below the bolded header, the company had a list of all the behaviours that would prevent an employee from earning tips. A few reasons included: being late, being written up while on the clock, missing work without notifying anyone, getting fired, and leaving the job without giving two notice. Additionally, the company clarified that all tips would be "pooled equally between the employees".
The tweet now has more than two million views, with an abundance of comments debating the policy. One viewer replied to the tweet: "If I'm forced to miss tips the whole week, don't expect me back for that week at all. See you Monday."
"So they can just decide to keep money you've earned? How are they gonna dock your pay for not showing up 15 mins early (which [I'm going to] assume they aren't paying for that 15 minutes either). Jeezy creezy," another Twitter user agreed.
"As a former server, I have seen it all. But it never fails to shock me how much restaurants think they can get away with," one woman said, while one stunned person confessed: "If you showed me this, I would immediately quit."
However, a few viewers couldn't understand why people were so upset over the policy. "Basically, just do your job and be respectful to the establishment. That's what your mad at?" one person questioned.
The original Twitter user added a link to the US Department of Labor's Tip Regulations document, which was created under the Fair Labor Standards Act (FLSA). According to the department, on 30 April 2021, a final rule was established which stated: "An employer cannot keep employees' tips under any circumstances; managers and supervisors also may not keep tips received by employees, including through tip pools."
Miguel Vidal, Valentina's Tex Mex BBQ owner, told the NBC affiliate KXAN that the screenshot was taken from their 2013 draft of the policy, but it didn't actually go into effect until 2015 to 2016. He admitted the rule was only meant for employees as the final measure for their misbehaviour. "They got three verbal warnings and a write-up before anything was even discussed," Vidal added.
On 19 July, Modesty and Miguel Vidal, the restaurant owners, posted their updated tip policy on Facebook, noting that no employee would be denied their earned tips anymore. "All employees are paid a minimum of $8+ tips when hired and training is complete," the message read. "This post includes our *UPDATED* tip policy. We can only continue to learn, adapt, and try do better as we grow."
The owners went on to explain that they use pooled tips since all staff members are paid higher than the legal minimum wage.
"Since all employees are paid more than minimum wage, we have the option to decide to not accept any tips from customers. We strongly believe in an incentive and teamwork-based environment. By accepting tips and starting all employees at above minimum wage, this helps every employee to achieve a consistent livable income," they continued. "As a quick service restaurant, our hourly pay rate meets and exceeds minimum wage, therefore tips are appreciated but never expected from our guests."
Initially, the owners meant to "bridge the gap between back of house and front of house" with their 2013 policy. Vidal wished he would have made the necessary changes sooner and "paid more attention" to it.
Despite the restaurant's efforts in updating its tip rules, viewers were still outraged. One individual wrote: "Just because you pay ABOVE minimum wage doesn't mean it's a livable income."
The Independent has contacted Valentina's Tex-Mex BBQ for comment.