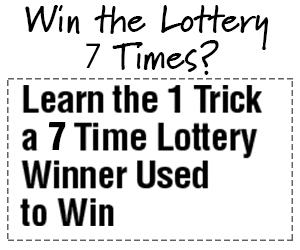 The Princess of Wales' fans have come to her defence after her taste in jewellery was criticised by former Vogue editor Suzy Menkes.
Menkes described Kate Middleton's jewellery choices as a "disappointment" during the newest episode of her podcast Creative Conversations, where she spoke with British Vogue's jewellery editor Carol Woolton.
"The Princess of Wales is a bit of a disappointment about jewellery," Menkes said. "She gives the impression that she only puts it on when she absolutely has to.
"I imagine her looking beautiful in one of those gowns behind the scenes and then pulling a face as if to say: 'Do I have to wear this?' She doesn't give any sense of adoring jewellery and being pleased to put it on."
During the conversation, the former editor then alleged that Kate doesn't have the same "joy" about wearing jewellery as Queen Camilla.
"[Kate] doesn't seem to have Camilla's joy at wearing jewellery," she said, before noting that, as Queen, Camilla "presumably has a first opportunity to look at the [royal family's] jewels".
The comments have sparked criticism on social media, where many have defended Kate and her style choices.
"Maybe, just maybe [Kate] is more focused on her job than looking like a fashionista. Typical superficial comment from someone who had an irrelevant job," one person tweeted in response.
Another said: "Princess of Wales is as glamorous as they come. She has a restrained elegance and always looks beautiful. The Vogue editor is wrong."
"Hmm…seems to be Catherine is a conservative jewellery wearer. There's not a thing wrong with that at all," someone else wrote.
Another person defended Kate's jewellery choices on the basis that she has "just the right mix of affordable and high-end jewellery".
"The Princess of Wales has an excellent eye for accessories, and her earrings collection is stunning – particularly because she often promotes small businesses by wearing their jewellery," they wrote. "She has just the right mix of affordable and high-end jewellery in her wardrobe."
Someone else tweeted: "I have no love for royals but Kate is the absolute representation of elegance. If she is a disappointment then [I don't know] what the expectation is anymore."
Others suggested that the Princess of Wales' accessory choices reflect an awareness of the "current climate," with one person questioning: "I wonder how it would go down if she wore a new designer outfit every day of the week and flaunted expensive jewellery – especially in this current climate?"
The royal is known for mixing high-end and affordable pieces of jewellery, with Kate opting for a pair of $75 (£58) pearl earrings by Shyla for a recent appearance at Wimbledon.
However, the Princess of Wales also has a number of notable jewels in her jewellery collection, including multiple pieces inherited from her late mother-in-law, Princess Diana.
Kate's diamond and south sea pearl earrings are one such item, which the royal has worn on a number of recent occasions, including to the 2022 Royal Ascot, the first state visit of King Charles' reign, and to the King and Queen's coronation in May. For the occasion, Kate also wore a sequin and metallic beaded floral headpiece by Jess Collett x Alexander McQueen.
In addition to Diana's earrings, the Princess of Wales also inherited the late royal's sapphire and diamond engagement ring.
During the podcast conversation, Menkes also addressed some of the controversy surrounding the royal family's jewellery collection, with the former magazine editor describing some of the pieces as "dubious".
"It's one of these strange secrets," she said. "It's not discussed, and I can see why because some of the pieces are dubious. They came from India.
"I won't say they were stolen but they were perhaps given and taken by the British Royal Family. They weren't stealing it but they were taking over a country at that time, and and taking jewels they thought were an attractive thing to take back to England with them."