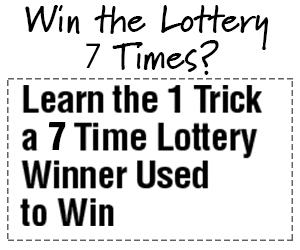 Here are the AP's latest coverage plans, top stories and promotable content. All Times EST. For up-to-the minute information on AP's coverage, visit Coverage Plan at https://newsroom ap.org.
VIRUS OUTBREAK-US — California has reported the nation's second confirmed case of the new and apparently more contagious variant of the coronavirus. Gov. Gavin Newsom announced the Southern California case Wednesday during an online conversation with Dr. Anthony Fauci, head of the National Institute of Allergy and Infectious Diseases. By Colleen Slevin and Carla K. Johnson. SENT: 890 words, photos. With VIRUS OUTBREAK-CALIFORNIA — A more contagious variant of the coronavirus has been found in California, where state health officials are warning people to avoid New Year's Eve gatherings SENT: 704 words, photos.
VIRUS OUTBREAK-TRUMP-CONGRESS — Senate Majority Leader Mitch McConnell shuts the door on President Donald Trump's push for $2,000 COVID-19 relief checks. The Republican leader says Congress has provided enough pandemic aid and has blocked another attempt by Democrats to force a vote. By Congressional Correspondent Lisa Mascaro. SENT: 1,080 words, photos, video.
TRUMP — President Trump is cutting short his Florida holiday vacation and returning to Washington on Thursday, one day earlier than expected. Neither Trump nor the White House explained why he decided to shorten his vacation before the glitzy New Year's Eve party held annually at his private Mar-a-Lago club in Palm Beach. By Darlene Superville. SENT: 620 words, photos.
VIRUS OUTBREAK-AFRICA TESTING — As a result of holiday gatherings, African officials warn of a resurgence of COVID-19 on the continent and urge increased testing to combat it. The level of testing across Africa is considerably less than what health experts say is needed to effectively control the spread of the disease. Africa makes up about 3.3% of the global total of confirmed virus cases, but this is believed to be just a fraction of the actual cases on the continent of 1.3 billion people. By Carley Petesch. SENT: 1,100 words, photos.
2020-CENSUS — The Census Bureau plans to announce it will miss a year-end deadline for handing in numbers used for divvying up congressional seats, a delay that could undermine President Trump's efforts to exclude people in the country illegally. It will be the first time that the Dec. 31 target date is missed since the deadline was implemented more than four decades ago by Congress. By Mike Schneider. SENT: 700 words, photos.
VIRUS OUTBREAK-CHINA VACCINE — Chinese health regulators have given conditional approval to a coronavirus vaccine developed by state-owned Sinopharm. The two-dose vaccine is the first one approved for general use in China. The go-ahead comes as the country has begun to vaccinate 50 million people before celebrating the Lunar New Year in February. The company earlier said preliminary data had shown the vaccine to be 79.3% effective. By Huizhong Wu and Ken Moritsugu. SENT: 550 words, photos.
Find more year-end coverage on the featured topic page in AP Newsroom.
_______________________________
_______________________________
VIRUS OUTBREAK-VACCINE RUINED — A Wisconsin health system said Wednesday that 500 doses of coronavirus vaccine that had to be discarded after they were left unrefrigerated now appear to have been deliberately spoiled by an employee. SENT: 180 words.
PAKISTAN-HINDU TEMPLE — Pakistani police say they have arrested 14 people in overnight raids after a Hindu temple was set on fire and demolished by a mob led by supporters of a radical Islamist party. SENT: 230 words, photos.
________________________________
MORE ON THE VIRUS OUTBREAK
_________________________________
VIRUS OUTBREAK-EVICTIONS-ATTORNEYS — As the economic effects of the coronavirus pandemic stretch into 2021, millions of U.S. renters are bracing for the possibility of having to show up in housing court to avoid getting evicted. But unlike their landlords, only a small fraction of them will do so flanked by an attorney. SENT: 1,021 words, photos.
VIRUS OUTBREAK-ASIA — South Korea has enforced its toughest physical distancing rules at correctional facilities after a cluster of coronavirus infections flared at a Seoul prison. The Justice Ministry says 918 people at Seoul's Dongbu Detention Center have tested positive. One of the inmates has died. South Korea is struggling to contain a viral resurgence tied to a variety of sources. SENT: 450 words, photos.
VIRUS OUTBREAK-CHINA WEDDING-PHOTO GALLERY — Lovebirds in China are embracing a sense of normalcy as the COVID pandemic appears to be under control in the country where it was first detected. SENT: 420 words, photos.
Find more coverage on the Virus Outbreak on the featured topic page in AP Newsroom.
CONGRESS-ELECTORAL COLLEGE — Republican Sen. Josh Hawley says he will raise objections next week when the Congress meets to affirm President-elect Joe Biden's victory in the election, forcing House and Senate votes that are likely to delay — but in no way alter — the final certification of Biden's win. By Mary Clare Jalonick. SENT: 920 words, photos. With CONGRESS-EXPLAINING ELECTORAL COLLEGE VOTE — How Congress will count the votes. SENT: 940 words, photos.
NEW CONGRESS-PELOSI — There's little doubt in Washington that Nancy Pelosi will be reelected House speaker when the new Congress convenes Sunday. But it could take a high-wire act for her to get there, mainly because of the pandemic. By Alan Fram. SENT: 920 words, photos.
POLICE SHOOTING-MINNEAPOLIS — Police in Minneapolis shot and killed a man during a traffic stop on the city's south side Wednesday night. The shooting was the first police-involved death in Minneapolis since George Floyd died in May while being arrested by four officers, and stirred anxiety about renewed protests in the city. SENT: 600 words, photos.
OBIT-SERIAL KILLER — The man authorities say was the most prolific serial killer in U.S. history has died at 80. California corrections department spokeswoman Vicky Waters said Samuel Little died Wednesday. He had been serving a life sentence at a California prison after being convicted of three counts of murder in 2013. SENT: 950 words, photos.
WINTER WEATHER — A winter storm moving across parts of Texas and Oklahoma could dump up to 18 inches of snow in places before moving eastward and possibly spawning tornadoes. The National Weather Service says 12 to 18 inches of snow in southwestern Texas is possible by Thursday. SENT: 430 words, photos.
EMIRATES-PLAYGROUND FOR ISRAELIS — After a U.S.-brokered deal to normalize ties between Israel and the UAE, Israeli revelers seeking relief from monthslong virus restrictions came to Dubai in droves. For the past month, Israelis accustomed to traveling on foreign passports, if at all, to the Arab world, have made themselves at home in the UAE's commercial hub. SENT: 790 words, photos.
BEYOND BREXIT — The New Year could finally bring a fresh start and a commitment to let bygones be bygones for Britain and the European Union. But don't bet on it. Eleven months after Britain's formal departure from the EU, Brexit becomes a fact of daily life on Friday, once a transition period ends and the U.K. fully leaves the world's most powerful trading bloc. SENT: 980 words, photos. WITH: BREXIT TIMELINE (sent)
HONG KONG-JIMMY LAI — Hong Kong media tycoon Jimmy Lai has appeared in court as prosecutors asked the city's top judges to send him back to detention after he was granted bail last week on fraud and national security-related charges. If the prosecutors succeed, Lai will be detained until his next court appearance on April 16. SENT: 460 words, photos.
BRITIAN-QUEENS HONORS — Lewis Hamilton is now a "Sir" as well as a seven-time Formula One champion. Hamilton received a knighthood Wednesday as part of Queen Elizabeth II's New Year's honors list, which also recognized British performers, politicians, public servants and people outside the limelight who worked to defeat the coronavirus and its devastating impacts. SENT: 650 words, photos.
CHINA-US-TAWAIN STRAIT — China is accusing the U.S. of staging a show of force by sailing two Navy warships through the Taiwan Strait. The Navy said the USS John S. McCain and USS Curtis Wilbur "conducted a routine Taiwan Strait transit" on Thursday morning. SENT: 250 words, photos.
AFGHANISTAN-CHILDREN — A humanitarian aid organization says more than 300,000 children in war-ravaged Afghanistan face freezing winter conditions that can lead to illness and death without proper winter clothing and heating. SENT: 510 words, photos.
GERMANY-MERKEL-NEW YEAR — Chancellor Angela Merkel is telling Germans that they will need to keep up their discipline in fighting the coronavirus pandemic well into 2021, even as vaccinations fuel new hope. Sent: 480 words, photos.
EXPLOSION-NASHVILLE-TELECOM VULNERABILITY — The Christmas Day bombing in downtown Nashville led to communications outages over hundreds of miles in the southern U.S., raising concerns about the vulnerability of U.S. networks. Widespread service outages followed the explosion, which damaged a major AT&T network hub, extended hundreds of miles to at least four neighboring states, disrupting 911 call centers, hospitals and flights out of the Nashville airport. SENT: 970 words, photos.
FINANCIAL MARKETS — Major Asian bourses are closed for the New Year's holidays while the handful that are open is mixed. Australia's S&P/ASX fell while Hong Kong's Hang Seng and the Shanghai Composite gained Thursday. SENT: 430 words, photos.
COTTON BOWL — Spencer Rattler accounted for four touchdowns and No. 8 Oklahoma beat 10th-ranked SEC runner-up Florida 55-20 in the Cotton Bowl. The Sooners finished 9-2, winning their last eight. The last two were at the home of the NFL's Dallas Cowboys, where 11 days earlier they won their sixth consecutive Big 12 title. SENT: 980 words, photos.
AP COACH OF THE YEAR — Coastal Carolina's Jamey Chadwell is the AP's college football coach of the year after leading the Chanticleers to a surprising, near-perfect season. SENT: 760 words, photos.
At the Nerve Center, Shameka Dudley-Lowe can be reached at 800-845-8450 (ext. 1600). For photos, ext. 1900. For graphics and interactives, ext. 7636. Expanded AP content can be obtained from http://newsroom.ap.org. For access to AP Newsroom and other technical issues, contact apcustomersupport(at)ap.org or call 877-836-9477.
Source link