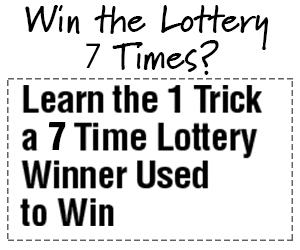 Do you want the good news or the bad news first?
Let's start with the good. Because if you are reading this from the United Kingdom, a bit of light will go a long way.
James Anderson, aged 38 and 177 days, is still great. Mark Wood, frame forever queried, is as durable as he's ever been. Joe Root remains the most charming sweeper since Dick Van Dyke.
But such was day two of the second Test that their brilliance offered context for familiar shortcomings on the subcontinent. Sri Lanka were able to post a robust first-innings score of 381 that would have been a lot more without Anderon's six for 40 across 29 overs, Wood's three for 80 and one for Sam Curran. As 64 overs from spinners Dom Bess and Jack Leach were milked for 195 risk-free runs, the seamers combined for all 10 batsmen in an innings for the first time in Sri Lanka since 2001. Back then, Darren Gough (four), Andy Caddick (four) and Craig White (two) did the job for them.
And were it not for a staggeringly proficient 67 not out from just 77 balls by the captain, England might have closed with less than 92 and more than their two wickets lost.  Dom Sibley and Zak Crawley were back in the changing room by the start of the eighth over with just five runs on the board. Both succumbed to Lasith Embuldeniya for the third time in as many innings. A fourth and the left-armer may be entitled to a free cup of coffee. 
The morning's primary objective of six wickets started well with two sorted in the first five overs of the first session. Angelo Mathews only added three to his overnight score of 107 – and Sri Lanka's 229 – when Anderson squeezed a delivery between bat and bad through to Jos Buttler. The dismissal confirmed via a speculative review from Root when DRS showed a nick off Mathews's inside edge.
When Wood nabbed debutant Runaka Mendis for a seven-ball duck down the leg side – Buttler this time with a brilliant diving take to his left – the hosts were 243 for six. A long way off par on a surface that will begin misbehaving on day three.
However Niroshan Dickwella (92) and Dilruwan Perera (67) combined for 89, taking Sri Lanka comfortably beyond 300 before Perera took on the mantle of senior batsman to draw the innings out to its 140th over. That slog made the ineffectiveness of Bess and Leach that much more pronounced. Off the back of five-wicket hauls in the first Test and developing control, Saturday saw a return to an irregularity that allowed Dickwella and Perera safe passage to their 16th and seventh half-centuries, respectively. 
The agony of a hundred spurned was many-fold for Dickwella. The wicketkeeper's patient knock was at odds with his general state of being: a player more likely to start a fire than put one out. But he remains century-less, albeit with a new career-best, and now possesses the second-highest tally (2,156) for someone without a three-figure score, behind Shane Warne's 3,154. His spoon to cover gave Anderson a fifth, the sixth following two balls later when the returning Suranga Lakmal skewed to Zak Crawley at gully.  
It is becoming increasingly more challenging for Anderson bashers to maintain their grift. As he marked an 18th year of Test cricket with a 30th five-wicket haul – he has picked up one in each of the last 15 years, by the way – the numbers became that little bit tougher to fashion into a shiv to puncture his legend. 
He now averages 29.01 in Asia. And if you exclude dismissals picked up in England and Wales, his overseas figures alone amount to the work of a more than respectful operator: 221 from 123 innings at a rounded average of 31. Or, to put it another way – Peter Siddle's Test career. The Australian took 222 wickets from 126 goes with the ball.
But you're probably still thinking about the bad news, aren't you? With good reason. 
Because were it not Anderson, inadequacies will have been exposed even further. For all his incision, he also had to play the part of suppresser: 13 maidens among the 29 overs all too necessary as the other four of the five-man attack only managed 14 between. 
Only when the seam was between Anderson's fingers did England have the bit between their teeth. Beyond his spells, the runflow was steady when Bess and Leach were in play. From 14 wickets in the first Test to none in this first innings. A week is a long time in spin bowling, and neither have become bad bowlers after just one innings. But the five weeks ahead against Virat Kohli et al could feel like years. 
The selectors will also be harbouring some doubts on their own decision making. Having entered the winter with a view to playing Anderson or Stuart Broad rather than both, they have stumbled upon a problem they probably should have anticipated. It turns out, the two men with 606 and 517 scalps are their standout quicks even in unsuiting conditions. The "either/or" approach may be one to reassess.
Likewise an opening partnership of Sibley and Crawley. Neither has made it to double figures in six innings between them so far. Both are more than capable against pace, but the manner of their dismissals to the turning ball does not bode well for the four remaining Asian Tests. 
Sibley was too far into his crease when struck on the pad by Embuldeniya for a 14-ball duck. Crawley misjudged length, offering an in-to-out defensive push to Lahiru Thirimanne at first slip for five from 24. With Rory Burns on his way to India, Sibley looks the most vulnerable. 
The dilemma felt compounded as Jonny Bairstow continued to showcase aptitude at the top of the order, finishing 24 not out in a 93-run stand. The decision to rest him for the first two matches of the next series was made with the best of intentions, approved by Bairstow himself ahead of a busy 2021 for the all-format batsman. With it now comes a sense good intentions will yield the odd bad result. Objectively, welfare is more important than wins, though that viewpoint will be challenged over the coming months. 
Nevertheless, Root was unbound by those matters, operating on a different level with some remarkable clarity, picking up runs with serene determination, like a man skipping through a minefield. The 228 last week still fresh in his hands and feet as he jinked back high and forth low to pass fifty for the 67th time, the first seven of his 10 fours getting him to a 50th half-century that already looks like being converted to a 19th full one.
He has now passed fellow Yorkshire Geoffery Boycott on England's all-time run-scoring charts, moving up to sixth. Like Anderson, this was merely reaffirming Root's class. Areminder of how integral both are to anything worthwhile England hope to achieve.
That, essentially, was the nature of this day. Confirmation of certainties and worries, and the hope that the expected excellence might counter the usual shortfalls. Even if only for the next few days. 
Source link