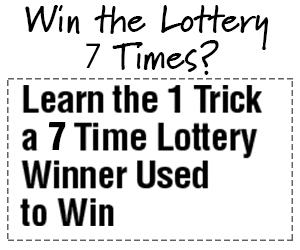 A Russian invasion of Ukraine is "very, very highly likely and very, very imminent" a UK foreign minister has said.
Speaking on Sunday morning James Cleverly said Vladimir Putin's government was getting "more aggressive" and "more belligerent".
His comments come as Boris Johnson said such a conflict "could be the biggest war in Europe" since the Second World War.
Mr Cleverly's assessment contrasts with that of the German chancellor Olaf Scholz, who on Saturday said the Kremlin had signalled that it was open to dialogue. Mr Scholz and Mr Johnson had both attended the Munich Security Conference where the issue was discussed.
In an interview at the conference broadcast on Sunday morning Mr Johnson told the BBC's Sunday Morning Live programme that economic sanctions against Russia might not be enough to stop an invasion.
He added: "We have to accept at the moment that Vladimir Putin is possibly thinking illogically about this and doesn't see the disaster ahead."
US president Joe Biden on Friday said he was "convinced" Mr Putin was preparing to order troops into Ukraine within days. Mr Johnson told the BBC that "evidence points to" the US assessment being correct.
"The fact is that all the signs are that the plan has already in some senses begun," Mr Johnson said.
"That's what our American friends think and you're seeing these provocations now in Donbas – these explosions and so on – that we've been warning about for a long time.
"The plan that we're seeing is for something that could be the biggest war in Europe since 1945 just in terms of sheer scale."
Russia will extend military drills in Belarus that were due to end on Sunday, the Belarusian defence ministry announced, in a step the US secretary of state Antony Blinken said made him more worried about an imminent Russian invasion of Ukraine.
The defence ministry said the decision was taken because of military activity near the borders of Russia and Belarus as well as the situation in eastern Ukraine's Donbas region.
Sporadic shelling across the line dividing Ukrainian government forces and Russian-backed separatists in that region increased sharply last week and continued on Sunday.
Speaking to CNN, Mr Blinken said that while all signs suggested Russia was on the brink of invading, the United States and its allies would use every diplomatic opportunity to dissuade the Kremlin. Russia has repeatedly denied any plan to attack, and accuses the west of whipping up fears of war.
Belarus did not say how long Russian troops in Belarus – estimated by Nato to number 30,000 – might now remain in the country, which lies north of Ukraine. Belarus defence minister Viktor Khrenin said the focus of the extended exercises was "to ensure an adequate response and de-escalation of military preparations of ill-wishers near our common borders".
The Kremlin did not comment on the Belarus drills.
Meanwhile Mr Cleverly, who is Europe minister at the Foreign, Commonwealth & Development Office, told Sky News: "We've seen now more aggressive, more belligerent activity by Russia, we're not seeing the things that we had hoped to see.
"So, unfortunately, at the moment, an attack, an invasion seems far more likely than unlikely, but we will continue to work to try and avert that."


UK news in pictures
Show all 50
He added: "Everything that we see indicates that an invasion is very, very highly likely and very, very imminent. Now we will continue working, every day that we can prevent this conflict is a good day at work.
"So, we will continue working to try and avert conflict to let Russia know, to let Vladimir Putin know, that there will be significant consequences from the international community, including from the UK through sanctions."
Vladimir Putin has repeatedly denied he has any plans to invade, but has amassed around 150,000 troops on his country's border with Ukraine.
Source link